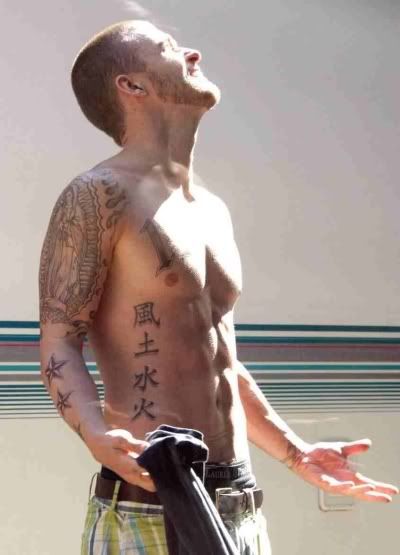 According to the Toronto Sun, Justin and Cammie, has wildely speculated are O-V-E-R. Justin confirmed it, but says he "can't talking about." I think Scarlett Johannson is one hit up bitch. Just because she is in his new video for "What Goes Around..." does not mean he his penetrating her with his eenie-teenie-weenie. Who else thinks the long delayed Alpha Dog is gonna be a trashy movie? Come on folks, b-movie queen Dominique Swain has a supporting role. It's all over when they casted her. Meanwhile, Scarlet-Jo's ex, Josh Hartnett allgedly recieved a blowjob from a skanky girl while her friend took a shit in a lower east side bar.
I was out last night with my friend in New York City. We went to the Lower East Side for drinks and to hangout. We started at this bar called Max Fish. Two of my girlfriends noticed that Josh Hartnet had arrived and proceeded to talk to him for a bit. He invited them to come meet him and some other friends at a small bar called Mamma's. When we arrived the star struck girls could see Josh over in the corner - but he was surrounded by another group of girls. My friend had to go to the bathroom and there was a small line. The guy in front of her mentioned that there were 2 girls in the bathroom and just then Hartnet walked right in. He was pissed (not knowing it was Josh, but he was mad because he obviously knew this would take a while). After a considerable amount of time -

the pissed off guy walked up to the door and yanked it open - only to expose to the bar Josh Hartnet recieving a big sloppy blowjob from one of the two girls who was down on her knees.

It was difficult to see what the other girl was doing because he shut the door so quickly. For Confirmation - he was wearing a white t-shirt that said KLAUS on the front and a black knit hat and had an ugly pair of glasses hanging from his shirt.