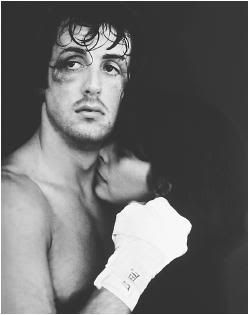 Ain't It Cool News has an extra special treat for all of you Sylvester Stallone fans. They have asked their audience to submit questions that they would want Sly to answer. They will feature 10 questions a day, for 20 days (that's 200 questions, bitches!) on their website. So what do you want to know about the big guy? Email your questions to:

HK@AINTITCOOL.COM - with the SUBJECT LINE - "I HAVE A SLY QUESTION FOR STALLONE"

Here are the links for the first rounds:

Round One
Round Two
Round Three
Round Four
Round Five


And here is my favorite question so far:

For the love of all that is good and Holy.

How do you use the 3 seashells?!

Louis Saucedo
Dallas, Texas

SLY: OK, this may be bordering on the grotesque, but the way it was explained to me by the writer is you hold two seashells like chopsticks, pull gently and scrape what's left with the third. You asked for it…. Be careful what you ask for, sorry.

HA! Who else loves the classic film, Demolition Man!