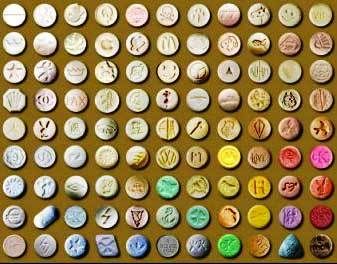 According to Star Magazine - a tsunami of drug use has taken Hollywood by storm. Celebrities are trying any and every combination; with cocaine, xanax, adderall, ecstasy, heroin, oxycontin, and crystal meth readily available. And Lindsay Lohan's suite at the Chateau Marmont is a hotbed of secret drug parties!

Okay obviously, this was written by a non drug user. Mixing pills are bad. If you're gonna roll, don't stake an upper, it's going to ruin the roll, duh. Why would any take adderall when there is coke? Adderall is simply coke, but less extreme, I like to call it diet coke. Only an idiot would speedball, drugs are not worth death. Speedballing is when you taken an upper and a downer causing your heart to beat fast then slow, you really don't want it to be dippin' low. I guess, I'll pass on my knowledge--

Downers: xanax, heroin, oxycontin, alcohol, pot
Uppers: Coke, adderall, meth (tina)

Ecstasy is an all arounder it can be an upper or a downer. But for the most part uppers will kill your roll while downers seem to put it on pause then you roll again.

So now you've taken drug 101, don't believe everything all the bloggers and tabloids be tellin' ya. Take it from a seasoned pro. Merry XMAS Ya'll.