There sure was a lot of bikini wearing in '06. And I bet you thought that Scarlett Johansson would win the coveted TGG's first annual "Worst Bikini of the Year" award. Well, m'friends, feast your eyes upon the wonder and beauty of...




Yeeeeeaaaah! Who is that, you ask? What creature could think that a high-wasted thong bikini would be a good idea? It must be some D-List celeb, like Melissa Joan Hart or Melissa Rivers, right???




Whhhhhaaaaaa? What's that you say? CHARLIZE THERON?! You lie!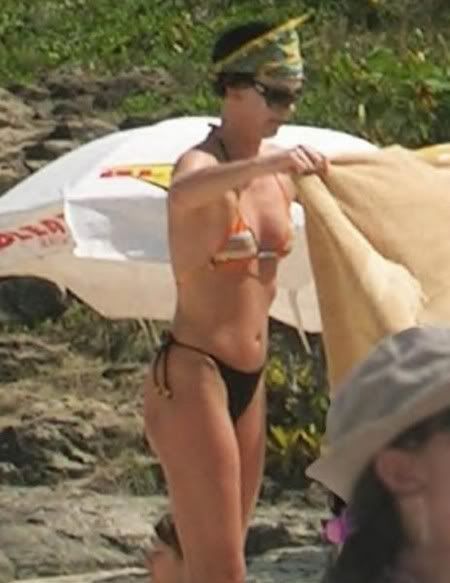 My god...that really IS Charlize Theron. Well, that's just too bad. Better luck next year, Scarlett. You almost had it this year. But when Charlize Theron's ass looks like a giant Thanksgiving turkey, you kinda have to give her an award...

Thanks ICYDK!