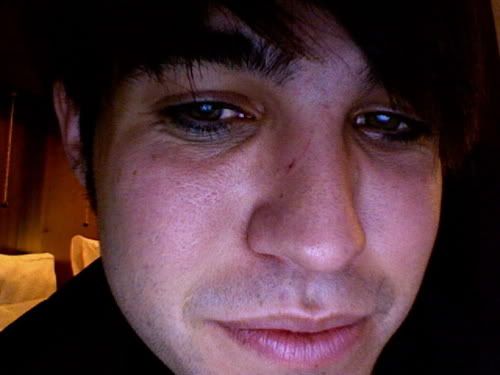 Now that I realized that Fall Out Boy truly does suck, just as I imagined (thanks AMA's!), I thought I would try to learn a little more about their guitarist Pete Wentz. So I headed on over to his blog/picture showcase/douche central here, and found out that he spend his saturday night playing with dolls and recounting the story of Fall Out Boy. You can check it out yourself if you want...I thought I had these emo-rock star types figured out, but I had no idea how totally lame they really are. How old are you Pete Wentz?

Here is my favorite part of the Fall Out Boy story:

"after sending a secret emo signal out- the boy were saved by their friend william from the academy is."

A secret emo signal?? I thought all these emo douchebags always denied that their music was "emo" and tried to pass it off as something else, like alterna-powerpop or something equally as ridiculous. I'm glad he embraces his lameness, I guess. And I'm also glad that when he's not taking pictures of himself in the mirror, he's playing with his toys, by himself, just like he did when he was a kid. Way to go, Pete!