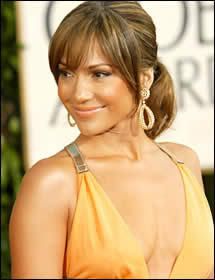 Page Six reports that J-Lo will join the ranks of Britney Spears (whose complicated and deep life story was immortalized in the adult film series; Britney Rears) in having her life used as a muse for the adult film industry. For all of you who are excited for the upcoming "J-Ho: Jenny on the Cock", please let me remind you that you can see J-Lo's boobs in the hit film Money Train .

Cost to purchase "J-Ho: Jenny on the Cock": $49.99 (porn ain't cheap, y'all)
Cost to purchase "Money Train": i don't know..probably .99 on ebay right now

Choose your poison...but remember, them boobies will never be the same now that Marc Anthony's fug has been all over them.

Know of any other good celebrity porn spoofs? Got any ideas of your own? Leave them in the comments!